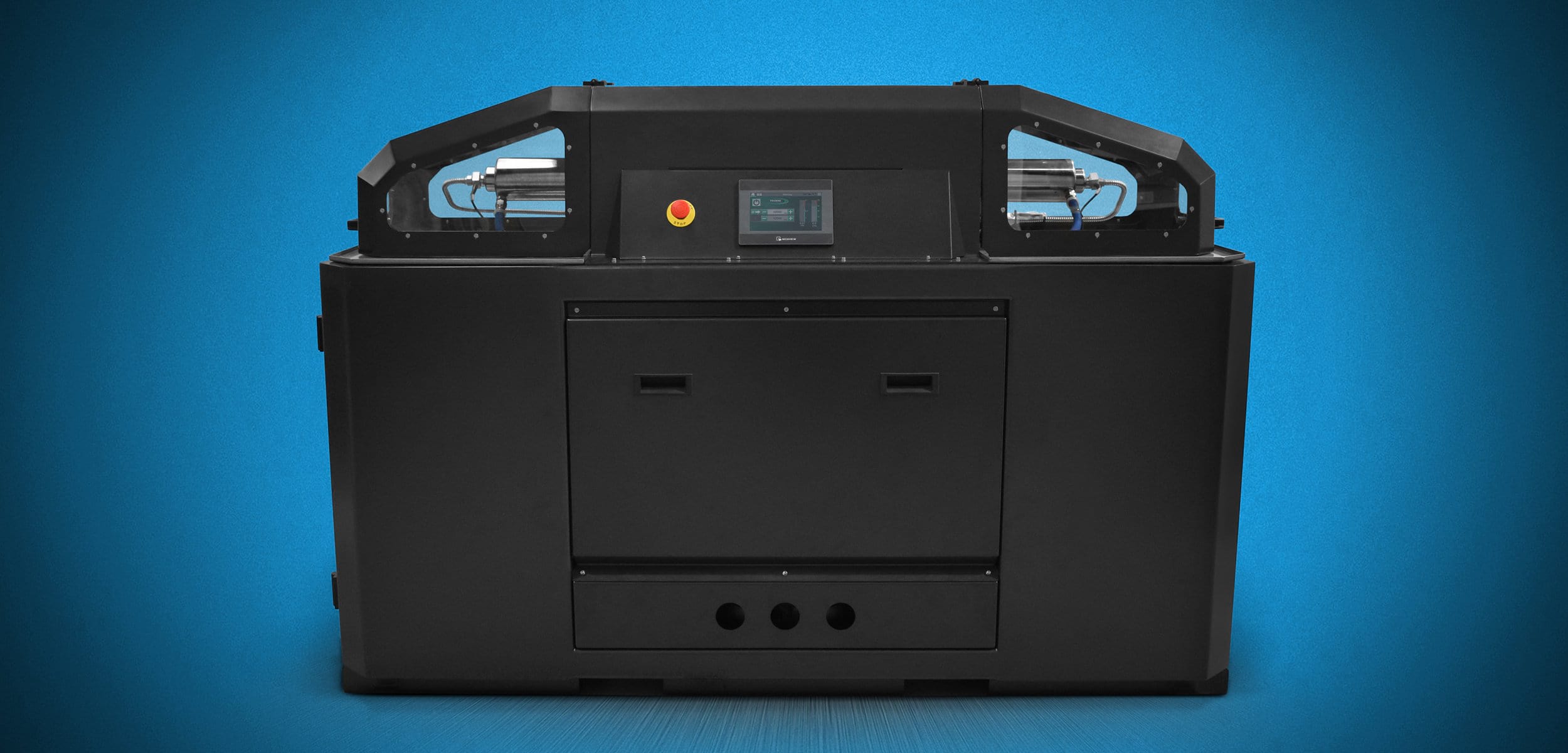 QUANTUM NXT™ 87.000 PSI
New benchmarks in waterjet cutting
Water jet pumps of the latest generation
Waterjet cutting has proven to be a reliable technology and still offers enormous potential for innovation today.
The development of 87,000k PSI (6,000 bar) pumps presents a milestone. The QUANTUM NXT™ 6000 bar pump series sets new standards in performance, reliability and energy efficiency never before achieved on the market.
Extreme pressure with unprecedented efficiency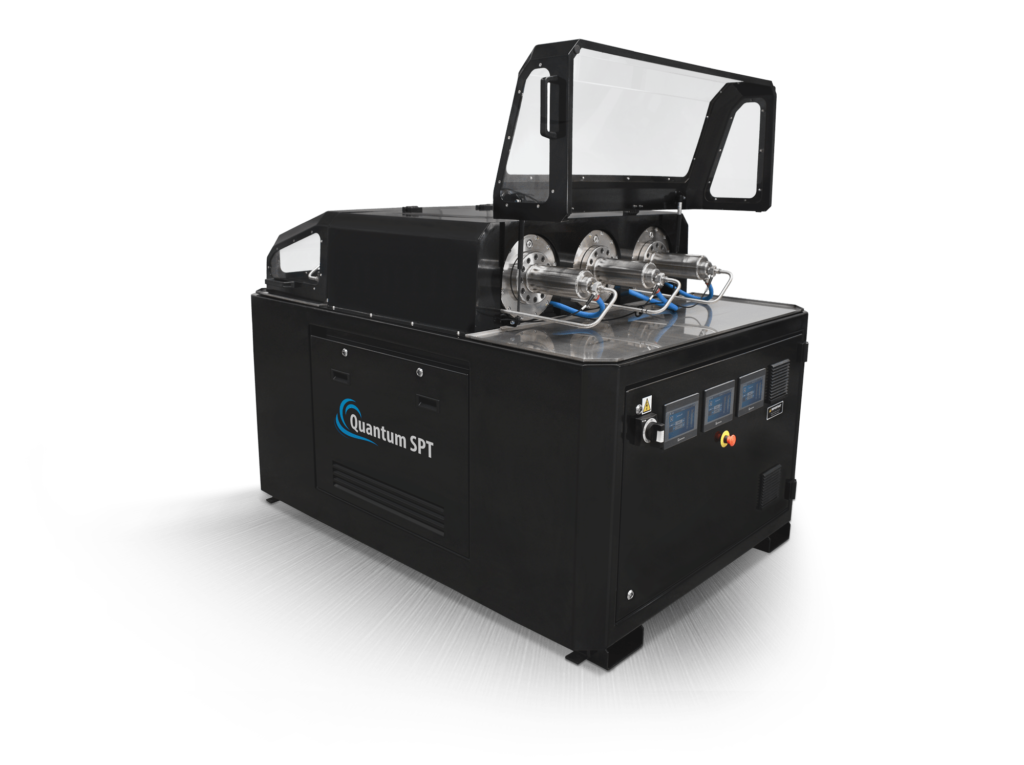 The Qauntum NXT™ is the first ultra high pressure pump on the market to use the proven high efficiency "direct servo" technology. The linear servo actuator replaces the inefficient hydraulic system traditionally used. The revolutionary technology makes it possible to achieve 87.000 PSI (6,000 bar) working pressure at up to 9 l/min in a highly efficient manner, while saving up to 60% of energy compared to conventional systems. With these features, the Quantum NXT™ series sets new standards for ultra-high pressure pumps on the market.
The future of waterjet pump technology.
The Quantum NXT™ waterjet pump is a revolutionary concept in waterjet cutting. It contains a servo motor that directly surrounds a heavy duty precision ball screw. The ball screw directly houses the ceramic pistons that reciprocate to create the pumping action, much like a hydraulic cylinder in a conventional waterjet pump.
The stepless control of the servo motor and the precision of the ball screw allow extremely precise control over the output pressure and volume of water displaced, as well as eliminating deadhead pressure spikes. This stepless control gives the operator the ability to select virtually any pressure and flow rate from zero to full capacity.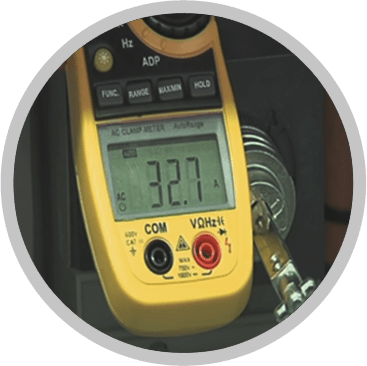 Highest efficiency
Up to 60% more efficient than conventional hydraulic compressors.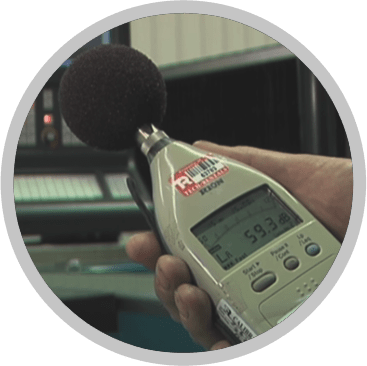 Extremely quiet
Up to 600% quieter compared to hydraulic compressors.
Low cost
Up to 300% increase in life of high pressure components, due to superior pressure control.
ADVANCED DIAGNOSTICS
Water jet pumps generate extreme pressures to cut any material, but this pressure should only cut the material and not endanger or destroy any components.
Predictive maintenance
The combination of information from the diagnostic sensors and the information from the servo control technology makes it possible to carry out preventive maintenance in a targeted manner and protects you from expensive damage or production downtimes.
Ready for Industry 4.0
Industry 4.0 is no longer a dream of the future, the Quantum NXT™ can collect important data for you and can enable real-time remote diagnostics through optional networking.
The Quantum NXT™ 87.000 PSI Seriers
All models have a maximum working pressure of 6,000 bar.
ESP 40/6000
Max. flowrate: 3.0 l/min
Weight: 628 kg
Physical dimensions:
2.0m x 0.66m x 1.37m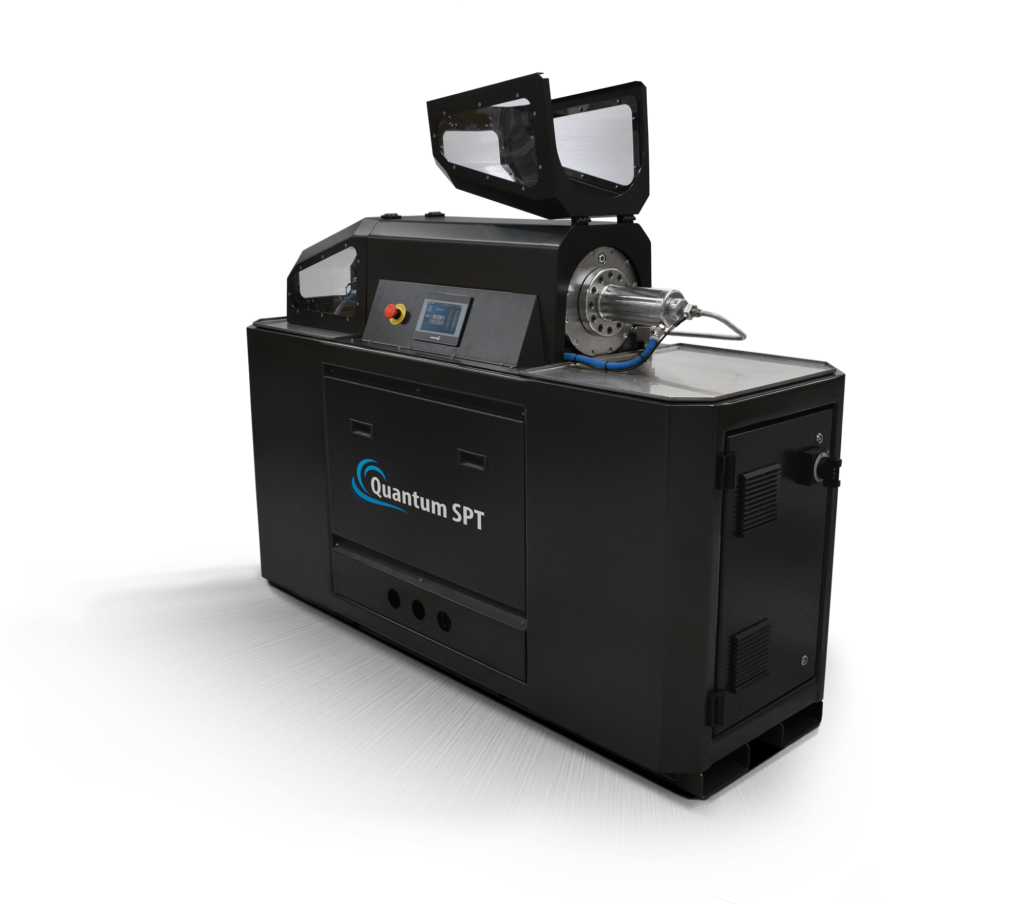 ESP 80/6000
Max. flowrate: 6.0 l/min
Weight: 1370 kg
Physical dimensions:
2.0m x 1.08m x 1.37m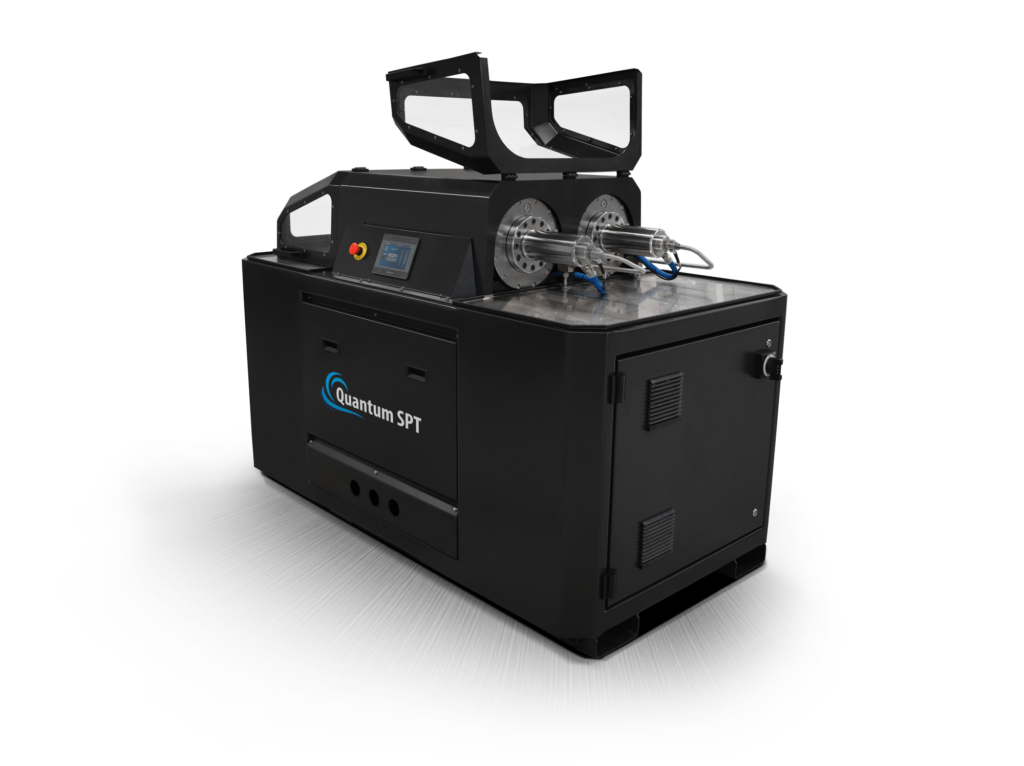 ESP 120/6000
Max. flowrate: 9.0 l/min
Weight: 1860 kg
Physical dimensions:
2.0m x 1.5m x 1.37m
Interested? Contact us for more information.
Feel free to call us or ask for a call back and we can answer all your questions regarding the Quantum NXT™, what advantages the "Direct Servo" technology offers and how 6000 bar pumps can speed up your production.